Spend two days visiting Aldabra Atoll, one of the great wonders of the world, known for pristine reefs and endemic giant tortoises.
Snorkel the biodiverse reefs of the Seychelles, Tanzania, and Kenya on this multi-country cruise.
Discover the history and culture of the Swahili coast communities we visit.
Travel aboard a new-generation expedition cruise ship, currently under construction in Finland and due to launch in early 2023.
Join us aboard the 5-star SH Diana, as we cruise south and west from Mahé, Seychelles toward the African coast, stopping to explore the islands of Poivre, Bijoutier, Aldabra, and Assumption in the Seychelles Archipelago. Each is a stunning tropical paradise, home to endemic flora and fauna and important nesting grounds for sea turtles and seabirds, as well as breathtaking beaches and coral reefs teeming with fish that are ideally suited to swimming, snorkeling, and diving. The high point of this part of our voyage is undoubtedly the two days we devote to the UNESCO World Heritage site of Aldabra Atoll, described by Sir David Attenborough as "one of the world's greatest surviving natural treasures."
Leaving this idyllic scene, we set course for Tanzania and Kenya, where, in Zanzibar and Lamu, we discover the history and culture of the Swahili coast, while our exploration of the rich biodiversity of the Indian Ocean continues in the forests, mangroves, and offshore reefs of Pemba and Watamu. Don't miss this rarely offered itinerary!
Notes on Trip Costs
Trip price varies by cabin selection and does not include airfare. Family suites available. Please contact us for detailed pricing information.  Click here for our full expedition terms and conditions.
Founded in 1969, Oceanic Society is America's oldest 501(c)(3) nonprofit organization dedicated to ocean conservation. As pioneers of "eco travel," our expeditions have been designed to directly support our mission. They not only positively impact our travelers, but also the people, places, and wildlife we go to see. Your expedition costs include fees that support conservation and promote sustainable livelihoods in the communities we visit, and Oceanic Society's earnings are invested back into our global research and conservation programs. In 2019, we also established our Expedition Impact Fund (EIF) as a way to grow our impact. The fund is seeded annually with money earned from our expeditions, and supplemented by donations from Oceanic Society travelers. Through the EIF, we award grants to our partners for their on-the-ground efforts to protect ocean habitats and the wildlife and human communities that depend on them.
Included meals are listed on the sample itinerary below as B (breakfast), L (lunch), and D (dinner). For additional itinerary and pricing details, please contact our expeditions team.
Day 1 (Oct 15): Victoria, Mahe, Seychelles
Arrive in Victoria, capital of the Seychelles, and transfer to our deluxe hotel (included in trip price). Join fellow travelers this evening for a welcome dinner. (D)
Day 2 (Oct 16): Victoria/Embark
After breakfast, travel to Le Jardin Du Roi, a spice garden on near the southern tip of Mahe, where the air is filled with aromas of vanilla, nutmeg, and cinnamon and where we are reminded that the Seychelles were once at the very center of the spice trade. Returning to Victoria, visit the excellent National Museum of History, with informative exhibits on Creole culture, and explore the National Botanical Gardens, home to palms, fruit trees, and other characteristic flora. After a relaxing lunch and some time at leisure, transfer to the harbor and embark Diana. (B,L,D)
Day 3 (Oct 17): Poivre Island, Seychelles
Ringed by white sand and topped with thick vegetation, Poivre Island is named for an 18th-century provincial governor and agronomist, Pierre Poivre, the "Peter Pepper" who helped introduce the spice industry to the Seychelles. Once a center of vanilla production and later a coconut plantation, Poivre is a nesting-ground for seabirds, including whimbrels and red fodies, as well as hawksbill and green sea turtles which we may see gliding beneath the water. (B,L,D)
Day 4 (Oct 18): Bijoutier Island, Seychelles
Tiny Bijoutier Island is popular for beach picnics, snorkeling, and wildlife-spotting. Stroll around the palm-fringed shore of this remote gem in mere minutes, keeping an eye out for cowrie shells and scuttling giant crabs on the white sand beaches. Accessible only at high tide, the islet is surrounded by clear, shallow waters and is a sanctuary for frigatebirds and Wedge-tailed Shearwaters. Like Poivre Island, it is also a nesting site for turtles. (B,L,D)
Day 5 (Oct 19): At Sea
Enjoy a day at sea learning from guest lecturers and sampling the many amenities aboard Diana. (B,L,D)
Day 6 (Oct 20): Aldabra Atoll, Seychelles
Today we call at the UNESCO World Heritage Site of Aldabra Atoll, situated in the very heart of the Seychelles Archipelago. It is one of the last virtually untouched sanctuaries on earth—Sir David Attenborough has called it "one of the wonders of the world"—and home to the world's largest population (over 100,000) of giant tortoises. The vast atoll, comprising four small reef islands separated by narrow passes into an emerald-water lagoon, hosts hundreds of flowering plant and fern species, as well as Greater Flamingos and endemic Aldabra Drongos. Perhaps we will spot scavenging White-throated Rails, the only flightless bird remaining in the Indian Ocean. We spend two days in this remarkable environment, snorkeling and diving, and simply enjoying being surrounded by the beauty of the largest raised coral reef in the world. (B,L,D)
Day 7 (Oct 21): Aldabra/Assumption Island, Seychelles
At the end of our second day in Aldabra, we call briefly at nearby Assumption Island. This tiny islet was nearly destroyed in the early 20th century when its vegetation was cleared to allow for guano mining. But much of Jacques Cousteau's Silent World was filmed on its still robust coral reefs, teeming with life. (B,L,D)
Day 8 (Oct 22): Zanzibar, Tanzania
Cosmopolitan Zanzibar Island (Unguja) has a captivating mix of heritage architecture and spectacular beaches. Join a walking tour of the city's old quarter, Stone Town, a warren of narrow winding streets dotted with 18th- and 19th-century buildings. Highlights here include the Old Fort, built by Omanis when they drove out the Portuguese on 1698, and the House of Wonders, an impressive palace overlooking the waterfront and housing a museum of history with interesting exhibits on Swahili civilization and the peoples of the Indian Ocean. (B,L,D)
Day 9 (Oct 23): Pemba Island, Tanzania
Pemba Island, separated from mainland Tanzania by the Pemba Channel,  is known for its lush vegetation and extensive clove plantations. The island's biodiverse forests are a haven for grazing blue duiker (small antelope), and the Pemba flying fox, identifiable by its distinctive rusty-red fur and enormous wingspan stretching over 5 feet. The warm waters of the Channel are home to vibrantly colored coral, teeming with marine life including green turtles, whitetip reef sharks, and nudibranchs. (B,L,D)
Day 10 (Oct 24): Lamu, Kenya
The Old Town of Lamu, a UNESCO World Heritage site, is the oldest and best-preserved Swahili settlement in East Africa. Once an important center of trade, its architecture is a fascinating blend of Bantu, Arab, Persian, Indian, and European motifs. Clusters of ornate, well-preserved buildings built from coral stone and mangrove timber and decorated with intricately carved wooden doors and arcaded facades line its maze of narrow streets. The Lamu Museum offers an excellent introduction to the island's rich history, and the affiliated Lamu Fort, built by Omanis in the early 19th century and used by the British as prison, is now a library housing one of the best collections of Swahili poetry in Kenya. (B,L,D)
Day 11 (Oct 25): Malindi, Kenya
The town of Malindi, at the mouth of the Sabaki River, serves as our gateway to the Watamu Marine National Park, an important protected area for corals and the aquatic life they support. 150 species of hard and soft corals, and over 500 species of fish have been identified here, earning Watamu designation as a UN Biosphere Reserve. We also explore Midi Creek, which stretches from the sea into the Arabuko Sokoke Forest and is another UNESCO Biosphere Reserve. Due to the abundance of birdlife, both resident and migratory—including egrets, terns, sanderlings, sandpipers, whimbrels, and plovers—Midi Creek is also recognized as an International Bird Area.
Day 12 (Oct 26): Mombasa, Kenya - Disembark
After breakfast aboard, disembark and transfer to the airport for flights homeward. (B)
Ship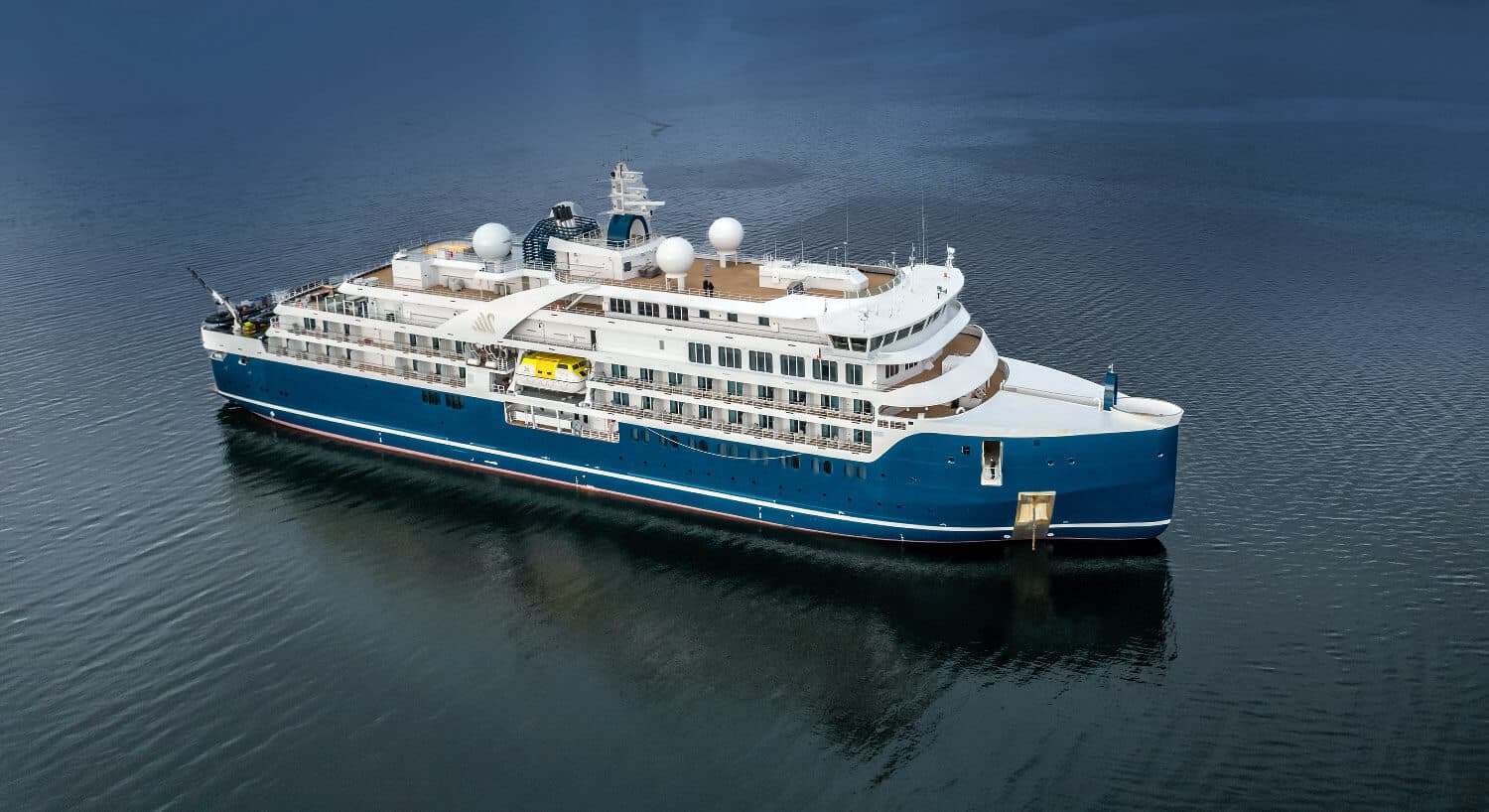 SH Diana
Arriving in early 2023, SH Diana will be the largest ship in the Swan Hellenic fleet, providing elegant and spacious 5-star accommodation for 192 guests in 96 spacious staterooms and suites, the vast majority with large balconies. Operated by an onboar…
Ship Details
Naturalist(s)
Your expedition will be led by one or more of the following expert naturalist guides: