Note: Due to new restrictions on Cuba travel announced in 2019, we an unsure when our next Cuba trip will be. Check back for updates.
Trip Highlights
Explore one of the largest marine parks in the Caribbean, home to the most pristine coral reefs in the entire Caribbean Sea.
Since being protected in 1996, fish populations have increased by 30% and shark populations are 10% larger than outside of the park.
Enjoy guidance by internationally-recognized Cuban marine biologists on this educational program.
This trip is open to U.S. citizens through a "People to People" license given by the U.S. State Department to our partners.
Sixty miles off the southeastern coast of Cuba, Jardines de la Reina (Gardens of the Queen) National Park encompasses a chain of 250 virgin coral and mangrove islands. It is Cuba's first marine park and the largest no-take marine reserve in the Caribbean.
Read an article by our travel director, Wayne Sentman, about his experience in Jardines de la Reina aboard the M/V Oceans for Youth.
Due to its intact connectivity between seagrass beds, mangroves, and coral reefs, as well as the remoteness of the area and its long history of protection, Gardens of the Queen represents a "baseline" for a nearly pristine Caribbean marine ecosystem; an ecosystem that is home to healthy populations of Caribbean reef sharks and Goliath groupers, important grazers like rainbow parrotfish and long-spine sea urchins, and recovering endangered species such as elkhorn coral and hawksbill sea turtles.
Our expedition takes place aboard the 100-ft M/V Oceans for Youth, designed for sustainable exploration and research. Our use of the vessel supports annual ecosystem monitoring in the Gardens of the Queen National Park, Cuba.
Notes on Trip Costs
Trip prices do not include international airfare to/from Camaguey or ground transfer costs to/from Jucaro, where the ship departs. Click here for our full expedition terms and conditions.
Founded in 1969, Oceanic Society is America's oldest 501(c)(3) nonprofit organization dedicated to ocean conservation. As pioneers of "eco travel," our expeditions have been designed to directly support our mission. They not only positively impact our travelers, but also the people, places, and wildlife we go to see. Your expedition costs include fees that support conservation and promote sustainable livelihoods in the communities we visit, and Oceanic Society's earnings are invested back into our global research and conservation programs. In 2019, we also established our Expedition Impact Fund (EIF) as a way to grow our impact. The fund is seeded annually with money earned from our expeditions, and supplemented by donations from Oceanic Society travelers. Through the EIF, we award grants to our partners for their on-the-ground efforts to protect ocean habitats and the wildlife and human communities that depend on them.
Dates & Prices
We're sorry, but there are currently no future dates set for this expedition. If you'd like to be notified when this trip is available, please contact us.
Day 1: Camaguey - Jucaro, embark
Welcome and pick-up at Camaguey Airport by 5 pm. Transfer to Jucaro for boarding the M/V Oceans for Youth vessel. Boarding begins at 5 pm followed by the welcome orientation and dinner.
Days 2-7: Gardens of the Queen / Jardines de la Reina
Arrive in Gardens of the Queen and begin marine eco-explorations with Cuban biologists and resource management experts to include daily snorkeling and island excursions (with 2 optional scuba diving sites). Habitats to explore include:
Pristine marine lagoons and expansive sea grass meadows
Mangrove forests and channels
Patch and reef crests with rare, endangered corals
Deserted cays and sea turtle nesting beaches (in season)
Enjoy nightly natural history talks or marine ecology seminars by Cuban marine scientists throughout our adventure.
Day 8: Disembark - Camaguey - fly home
Disembark at 8:00 AM and transfer to Camaguey airport (about 2 hours). Fly home.
Ship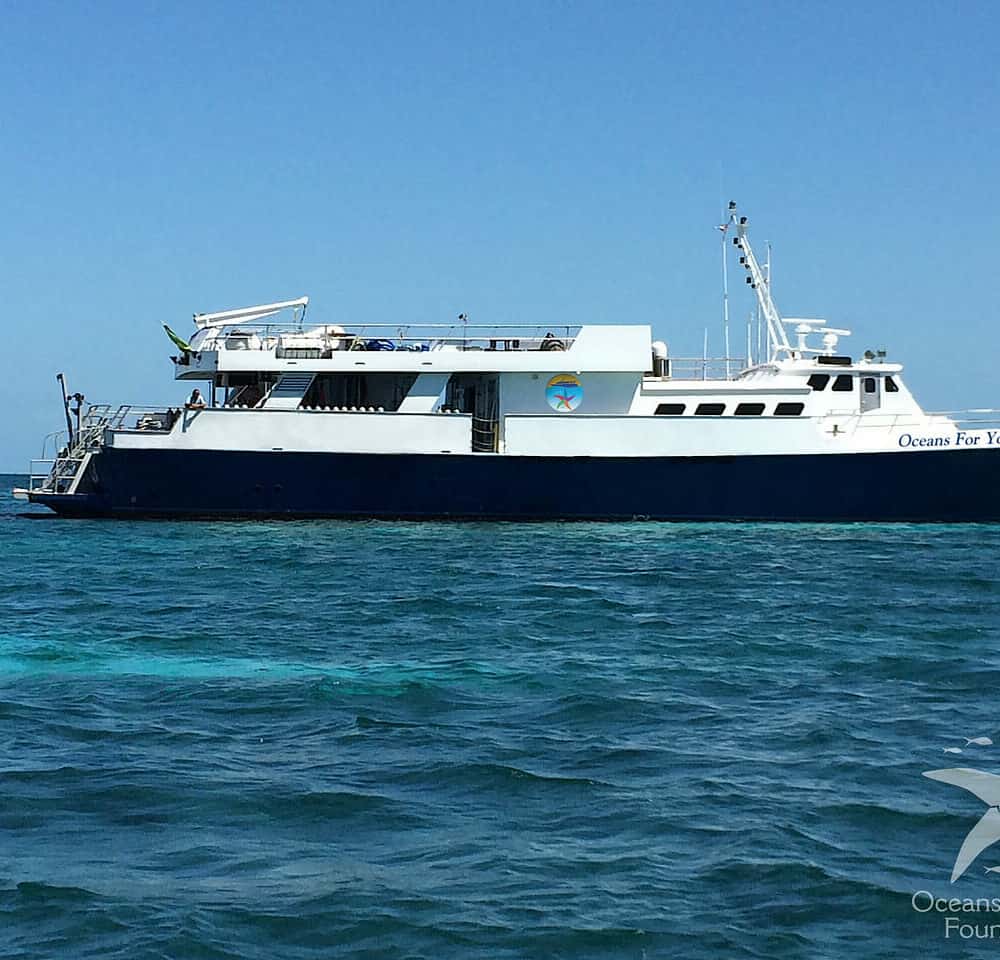 MV Oceans for Youth
The M/V Oceans for Youth is a 100-ft. liveaboard ship designed as a sustainable exploration & research platform. The ship has a large dive/snorkel deck with two freshwater showers, fully-equipped galley, main salon, sun deck lounging area, and four…
Ship Details
Naturalist(s)
Your expedition will be led by one or more of the following expert naturalist guides: