Our Travel Philosophy

Established in 1969, Oceanic Society is America's oldest 501(c)(3) nonprofit organization dedicated to ocean conservation. Throughout our history we have seen how conscientious nature travel can drive conservation and connect people to nature in meaningful ways. Our expeditions have been a core component of how we pursue our mission for 50 years.
Each of our expeditions is designed with the intention to positively impact the natural areas and human communities we visit while also delivering transformative nature experiences for our travelers that deepen their connections to nature and promote the adoption of ocean-friendly "Blue Habits." Moreover, any profits we earn are invested directly into our ocean research and conservation programs worldwide. 
By participating in an Oceanic Society expedition, you are more than just another traveler. You are an active participant in our global effort to build a healthy future for the oceans. For more details, read our travel program's latest conservation impact statement.
Why Travel with Oceanic Society
Authentic
As a non-profit conservation organization with decades of global experience, our extensive network of staff and partners gives us access to special opportunities and perspectives that are not available through other travel operators. Our trips are guided by working field biologists, naturalists, and conservationists who are knowledgeable and passionate, and we partner with local residents to enrich their lives as well as yours.
Life-Changing
We aim to do more than take you on an amazing trip. We want your travel experience to positively impact your life and inspire you to become an active participant in building a healthy future for the oceans. We select, design, and lead our expeditions around this bold idea, and empower our travelers with the tools and knowledge they need to become part of the growing "oceanic society."
Educational
As lifelong students of nature, we believe that appreciation of the natural world is enhanced through knowledge. Our trip leaders are trained to interpret nature in engaging ways and to provide information that enhances your experience by explaining the science behind the species and habitats you will observe. And we team up with local experts whenever possible to give you opportunities to learn from the latest field research.
Impactful
Travelers with Oceanic Society can rest assured that their travel dollars are well spent. We take great care to partner with travel operators, non-profit organizations, and individuals who share our commitment to preserving the natural world and supporting local community well-being. Moreover, your program fees help support Oceanic Society's global research, conservation, and outreach programs.
Ready for a New Experience?
We have earned many awards and recognitions for our travel programs over our 50 year history, including:
National Geographic Tour of a Lifetime (2015): Florida Manatees and Ecosystems
National Geographic Tour of a Lifetime (2014): Kenya, From Hyenas to Humpbacks
National Geographic Tour of a Lifetime (2010): Snorkeling in Raja Ampat, Indonesia
The International Ecotourism Society: 2010 Innovation Award (Finalist)
National Geographic Tour of a Lifetime (2009): Tonga Humpback Whales
Outside Magazine Trip of the Year (2007): Palau Shark Week
National Geographic Tour of a Lifetime (2007): Belize Family Week
National Geographic Tour of a Lifetime (2007): Ulithi, Yap, and Palau
Conde Nast Traveler Nominee: Best Ecotourism Operator of the Year for 2003
Northwestern Hawaiian Islands Coral Reef Ecosystem Reserve Advisory Council member
Turneffe Islands Coastal Advisory Committee member
Official commendation from the California State Senate for "exemplary service to the cause of conservation" through "educational travel programs and wildlife excursions [...] which heighten public awareness of marine mammals and attract personally committed conservationists."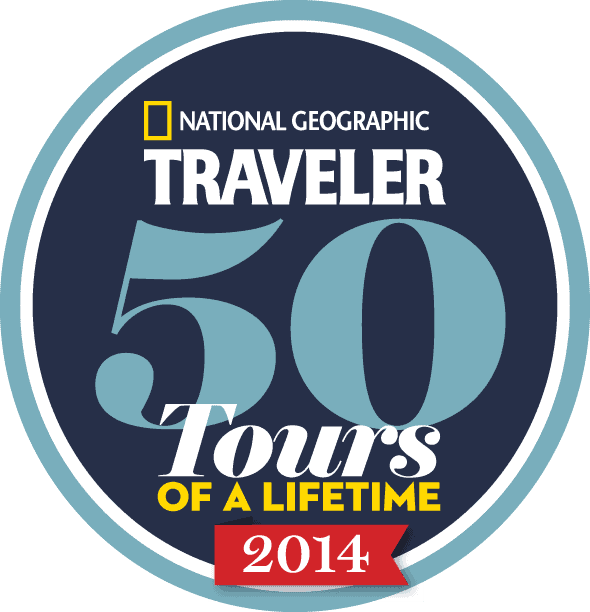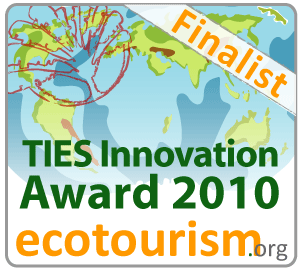 Access other helpful resources in the links below.