Educational whale watching trips in northern California since 1972
Join Oceanic Society on an unforgettable whale watching trip from San Francisco or Santa Cruz. We offer year-round whale watching trips to see humpback, blue, and gray whales that are feeding or migrating off of our coast, as well as dolphins and porpoises, seals and sea lions, seabirds, and other spectacular wildlife that call our region home. All Oceanic Society whale watching trips are led by an expert naturalist who provides in-depth information throughout the experience and assists with spotting and identifying whales and other wildlife. We are a nonprofit organization (founded in San Francisco in 1969), and every trip supports ocean research and conservation. Join us on a whale watching tour for some of the best marine wildlife viewing in the world!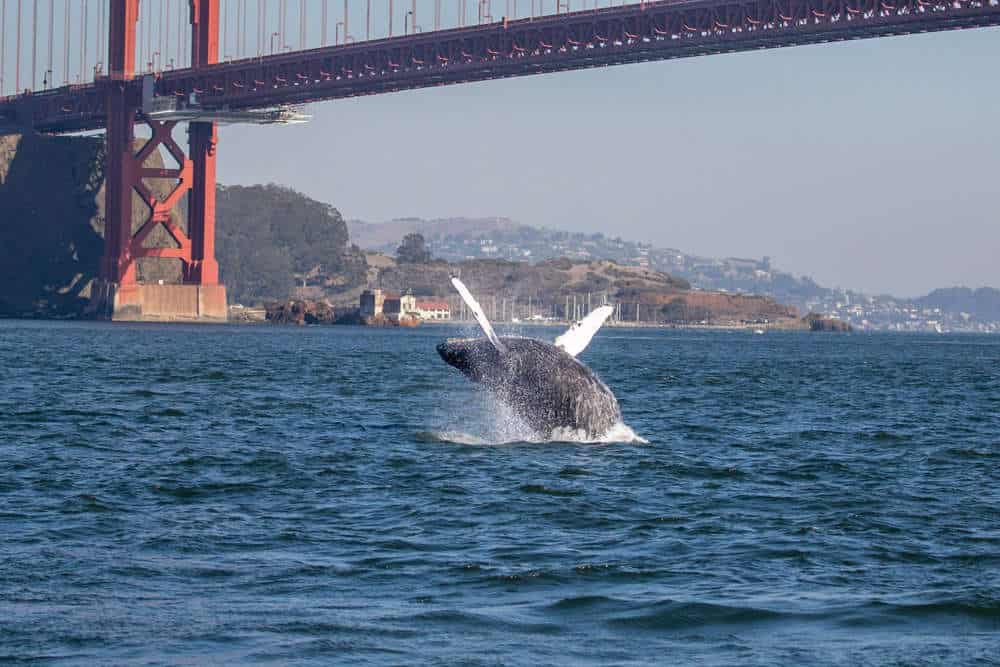 April - November
Join us for a 7.5 hour naturalist-led whale watching expedition under the Golden Gate Bridge all the way out to the wonderful & wild Farallon Islands.
Saturdays & Sundays | 8:30am–4:00pm
Learn more about whale watching below.